Barkha dutt controversial statement about indian people meet
Barkha Dutt - Wikipedia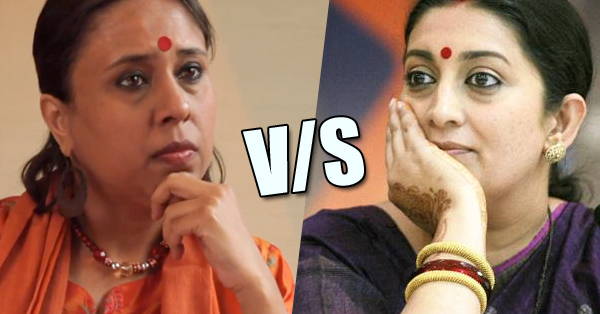 COMMENTS So I write this as a sentimental and proud Indian who has often been Sadly, in its handling of the JNU controversy, the government has though surely the brazen violence and anti-constitutionalism by men . (Barkha Dutt is an award-winning journalist and Consulting Editor with NDTV.). Barkha Dutt 22 November, Frankly speaking, I was a wee bit bored meeting Jack Dorsey, the He also managed the impossible; he enraged both liberals and right-wing Indians. The controversy erupted when a photograph of a few of us with Jack Dorsey and . 24 Comments Share Your Views. Barkha Dutt Her Kashmiri Muslim background has proven to be a source of racial bias when it came to Barkha Dutt's anti-Hindu comments. Meet the journalism student who almost lost his career for shouting anti-Barkha Dutt slogans .. not at all interested in raising the topics that don't seem controversial to north Indians.
I was among the women invited to talk to him about our experience of abuse, violence and sexism on his platform. But he came across as an odd mixture of Silicon Valley arrogance and American disinterest. In a Black Mirror moment I spent most of the hour we spent with him tweeting on other stuff. Little did I know then that a photograph taken just as most of us were grabbing our bags to exit the room would create such a gigantic furore.
The arrogance and ignorance of Jack Dorsey in India, writes Barkha Dutt
Dorsey had the air of someone whose India trip had already given him all the headlines he needed. We are a critical commercial market with an estimated Except his PR dream soon became a PR nightmare.
He also managed the impossible; he enraged both liberals and right-wing Indians.
Dorsey was holding a poster that on closer examination read: I subsequently learnt that it had been gifted to him by Sanghapali Arunaone of the Dalit activists invited to meet him.
There were several employees of Twitter, many of them female, present in the room. The picture was clicked by one of them and subsequently sent on email to us.
A Letter To PM Modi From 'Anti-National Sickular Presstitute' Barkha Dutt by Barkha Dutt
We were cheerily informed that we were free to share it on social media. I never bothered to do so. I only noticed the poster when the photograph was out and the Right wing was having a meltdown over it. This is especially important since all of us in the photo have been relentlessly threatened with criminal suits, hate speech and violent threats over the last two days. Gadde described by Fortune as one of the most powerful women on the West Coast — infuriated me with her apology to Twitter handles who were falsely accusing us of instigating hate.
Yet, after all this, it was students of JNU who marched peacefully in their thousands carrying the tricolor and roses, using the gentleness of Gandhigiri to respond to the Goondagardi of the thugs in court. Through all this, they may have wondered - as we do - what our Prime Minister thinks. Do you approve of the decision to send police onto a student campus? Might it not have been wiser and more mature to let the university administration tackle the issue, as the Jadavpur Vice-Chancellor has done?
Now that it's clear that the "Azaadi" Kanhaiya Kumar spoke of was not from India, but from Hunger, Inequality, Communalism and Caste Bias, will the government apologize to him? And in any case, do you really think the Indian State is so fragile that it would come undone by a clutch of "Hum Kya Chahate - Azaadi" cries?
Because if that's the new thinking, we may have to arrest an entire generation of Kashmiri youth instead of politically engaging with them. Do you not, Mr. Prime Minister, agree that if you can visit Lahore to greet Nawaz Sharif on his birthday despite the specter of terrorism and I thought it was spectacularly bold of youif you can negotiate with Naga secessionists and proudly announce a peace accord the details of which are still awaitedif you can ally with the PDP whose leader Mehbooba Mufti believes not just that Afzal Guru should not have been executed, but has, as part of her father's "healing touch", often visited the families of dead militants because she does not think their children should be punished - if you can take these decisions and never have your patriotism questioned, do you not think it's a crazy over-reaction of the government to arrest a young man for slogans that it now turns out weren't even his own?
Is battling young students - first at the Pune Film Institute, then in Hyderabad, and now at JNU - really the war you want to lead your troops into? Do you agree that "cooking beef" and "worshipping demons" should be part of a police report to explain the "anti-nationalism" of young men, doubly ironic because the police reports to a Minister who is from the beef-eating state of Arunachal Pradesh?
Did your heart not break, just a little bit, when you saw Kanhaiya Kumar being dragged and pulled, his eyes worn by physical fear? And what was your thought when you opened the morning newspapers to see a legislator of your party pounce on an opposition activist who lay flat on the road with hands folded in fright, an image that made national and international headlines for both the asymmetry and abuse of power it conveyed? We do not know the answer to any of these questions because you have just not spoken.
You have become curiously Manmohan-esque in your silences after mocking your predecessor for them. With one crucial difference - he hardly ever spoke on anything, whereas you are voluble on a host of issues, except the festering crises that are often self-creations of the government.
Prime Minister, given that you are a masterful orator and won the election at least partly on the back of effective communication, these silences are bewildering. When you do break them, it's almost always far too late to contain the damage.
More recently, think how a young man called Rohith Vemula was driven to suicide in Hyderabad. By the time you did express your grief, party spokespersons had defiled the debate with conspiracy theories about whether he was a Dalit or not. Then, like now, they had forced their construct of nationalism onto the debate with whispers about how slogans were raised by Vemula against the execution of Yakub Memon.
Modiji, naturally, none of us like a slogan that calls for India's ruin. But thought cannot be policed, and nationalism cannot be regimented; it's for every Indian to define it for herself. I still get goose-bumps every single time I hear our anthem, I leap to my feet to stand and sing it out loud in my foghorn voice. But I would never support punishing or intimidating those who sit through it in a movie hall, as we saw happen in Maharashtra recently.
We are all getting on in age, but let's for a moment think back to our years in university. Being young and being rebellious is all about non-conformism and anti-establishmentarianism, It's about questioning everything - marriage, love, sexuality, caste, religion - and yes, for some, even the Nation-State.
As long as this sloganeering is not accompanied by an incitement to violence, surely we need not use the sledgehammer of sedition against young people.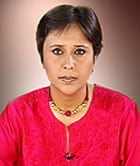 You wouldn't need me to remind you of the famous case Balwant Singh Vs State of Punjab - the Supreme Court overturned the charge of sedition and acquitted those who had shouted, "Khalistan Zindabad, Raj Karega Khalsa" a few hours after Indira Gandhi's assassination. If the highest court of the land can show that maturity in a much more volatile and sensitive case than the JNU controversy, why can't the government?
Do we even need a sedition law that was given to us by the British in the s? Britain incidentally scrapped it in Given legal precedence, Kanhaiya Kumar is sooner or later likely to be acquitted by a higher court, and will walk out a hero.
Given the writing on the wall, wouldn't you, Mr. Prime Minister, think it's wiser, kinder and yes, politically smarter - apart from it also being the only correct thing to do - to drop the charges against him, order the police and the Home Ministry to concede its mistake and apologize, drop the criminal charges against the other students, and hand back the case to the JNU administration to handle it as a disciplinary issue from here on?